How are your child's eyes?
The eyelids are red, crusty, or swollen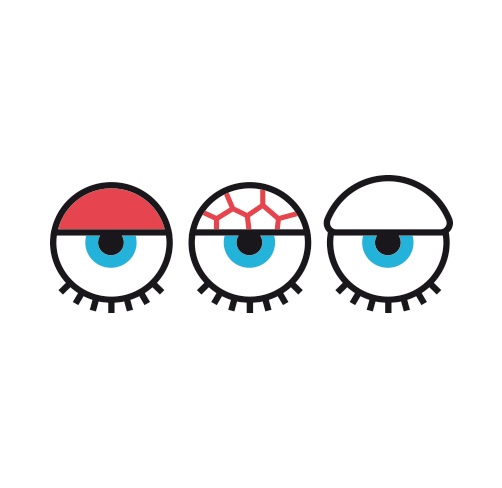 The eyelids are red, crusty, or swollen
In children, inflammation of the eyelids can have several origins. A chalazion is a common pathology. It is a gland in the eyelid that secretes an oily substance that is used to keep the eye lubricated. It can become blocked and cause a cystic lesion, sometimes crusty, on one of the eyelids.
The child may also wake up with the eyelids stuck together if he/she has bacterial or viral conjunctivitis, which is often associated with a red eye. Allergic blepharoconjunctivitis (simultaneous inflammation of the eyelid and conjunctiva) can also cause eyelid oedema.
Finally, certain inflammatory diseases, such as paediatric ocular rosacea, can result in chronic inflammation of the eyelid edges and impact vision if not managed properly. We recommend that you make an appointment for your child with an ophthalmologist.